Another significant amount of Shiba Inu was destroyed in the last 24 hours, but the token is still down 12.10 percent on a weekly basis.
The crypto burn tracker @shibburn has announced that a massive amount of SHIB tokens has been removed from circulation over the last twenty-four hours – a total of 1,351,643,000 Shiba Inu.
In the past 24 hours, there have been a total of 1,351,643,000 $SHIB tokens burned and 14 transactions. Visit https://t.co/t0eRMnyZel to view the overall total of #SHIB tokens burned, circulating supply, and more. #shibarmy

— Shibburn (@shibburn) April 9, 2022
1.3 billion + 100 million SHIBs were consumed
This quantity of meme coins is valued at $32,155. According to the Shibburn website's list of burn transactions, several consecutive transfers stand out due to their size.
Three transactions burned over 100 million SHIB, while the remaining three transferred between 210 million and 270 million tokens to a dead-end wallet.
Following the burn tracker's tweet about the 1.3 billion SHIB, additional tweets were sent out in the last few hours informing the community of the removal of additional tokens from the circulating supply – 55,402,333, 1,000,000, 20,675,909, and 18,674,658 SHIB.
This adds up to an additional 95.6 million Shiba Inu.
Despite frequent burns, the price of SHIB continues to fall.
Despite consistent token burns, the SHIB price has been unable to regain the all-time high reached in late October, when it briefly traded at $0.00008845.
Since April 5, the second largest meme token has fallen from a local high of $0.00002748 to a low of $0.00002385 – the price at the time of writing.
SHIB has lost 13.22 percent in the last four days.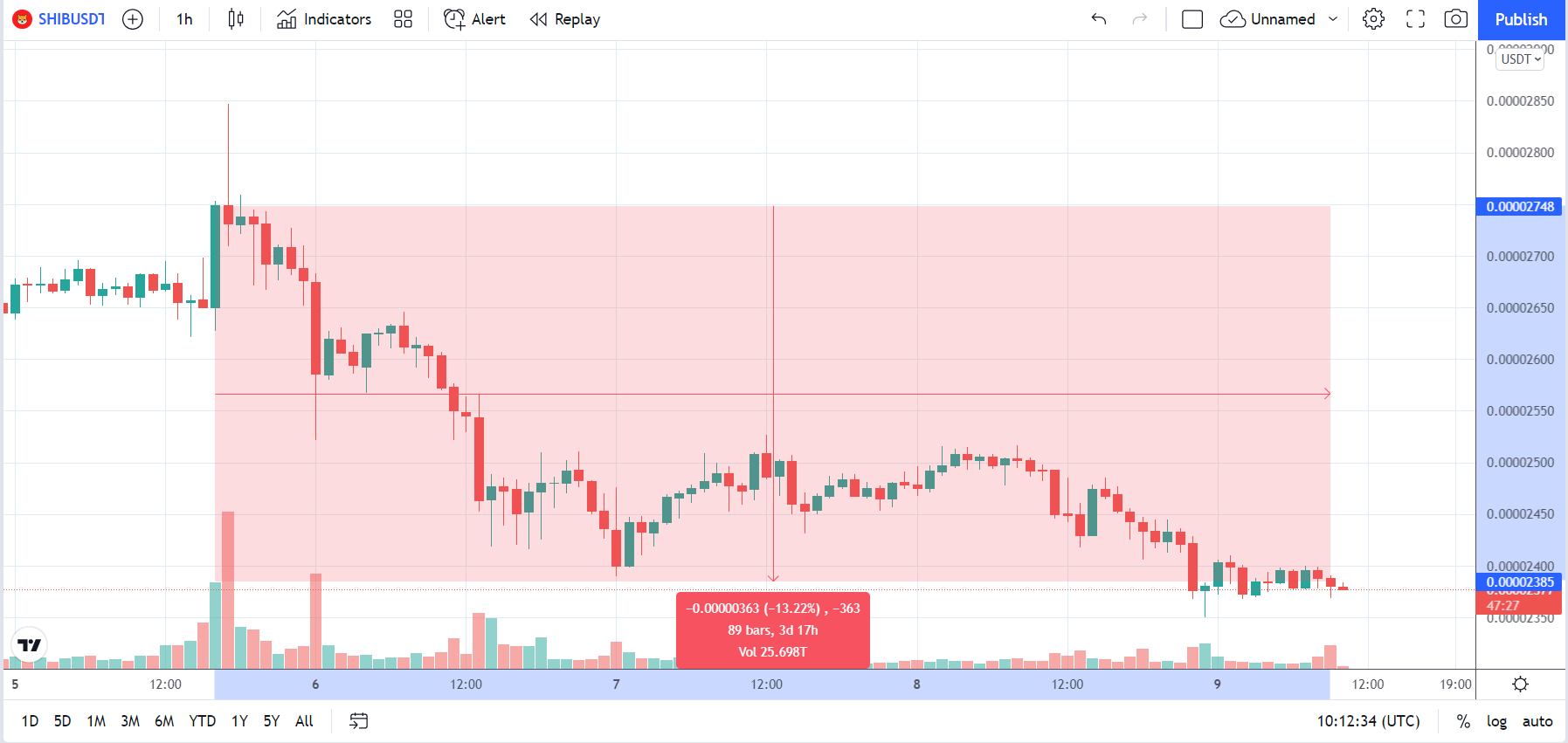 Disclaimer: These are the writer's opinions and should not be considered investment advice. Readers should do their own research.