At 00:23 UTC on the Bitstamp market, the price of Bitcoin (BTC) fell to $41,777, the lowest level since March 23.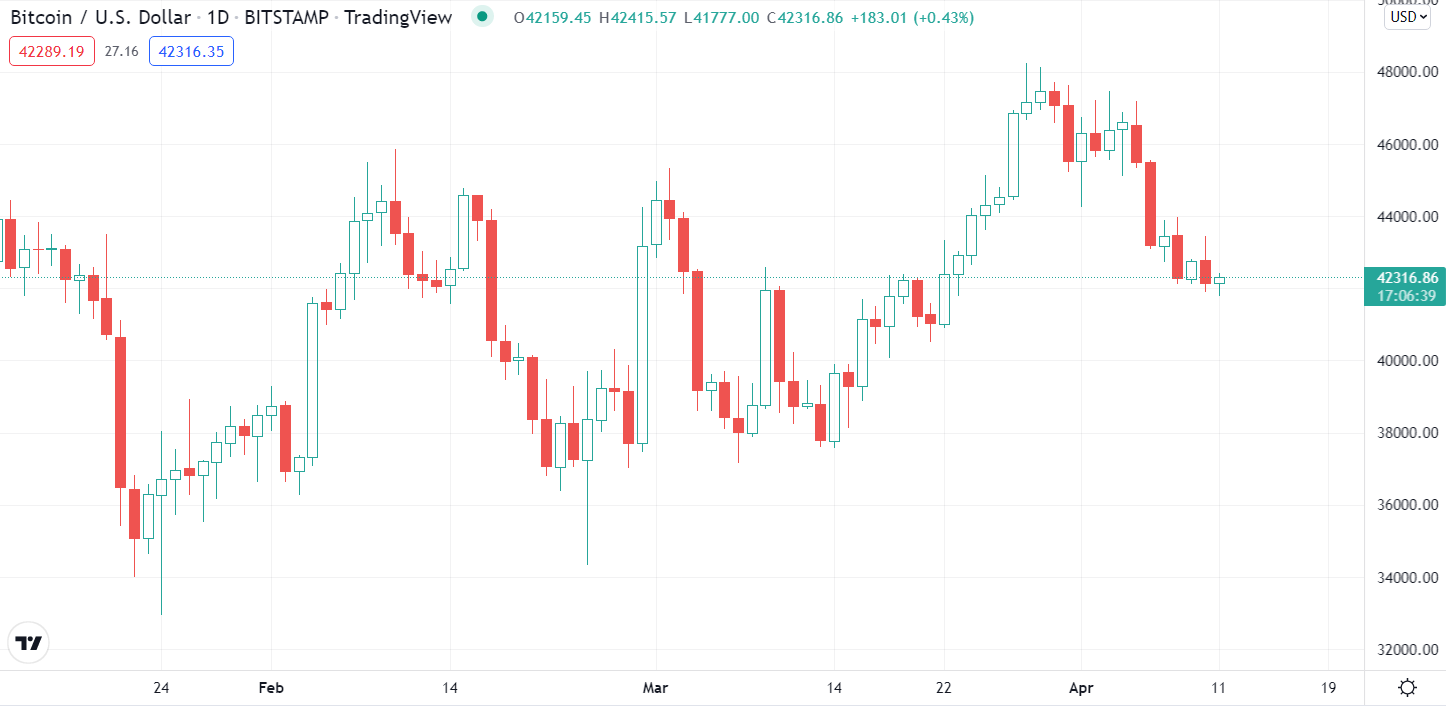 As expected, the Bitcoin 2022 conference in Miami last week failed to boost the price of the world's largest cryptocurrency.
In a recent tweet, Ross Gerber, CEO of Gerber Kawasaki Wealth and Investment Management, called the conference "troubling," adding that it was not "a good look" for the industry.
Bitcoin has lost around 9% in the last week after repeatedly failing to break through the $47,000 barrier in early April. According to U.Today, Terra's $176 million Bitcoin buy on Sunday failed to bolster the flagship cryptocurrency's price.
The majority of the leading altcoins have underperformed Bitcoin over the last seven days, with Solana (SOL) and Terra (LUNA) losing 19% and 22%, respectively, during the last week.
Disclaimer: These are the writer's opinions and should not be considered investment advice. Readers should do their own research.